Innehållet nedan modereras inte i förväg och omfattas därmed inte av webbplatsens utgivningsbevis.
Kopplingar
Tillbaka till företagsprofilen.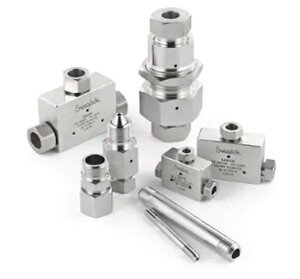 When the world's most respected companies want to make lasting connections, they turn to Swagelok. From high-purity fittings designed to minimize particle generation and entrapment to high-strength fittings designed to hold high pressure, Swagelok products deliver dependable, leak-tight performance.
Whether you need fittings for corrosive environments or extreme temperatures, fittings to maintain vacuum or withstand high pressure, or a proven partner who understands your industry, you'll be well-connected with Swagelok.
Learn more here: Fittings | Swagelok
Adress
Swagelok Sweden
Box 6067
192 06 Sollentuna
Region
Sverige
Stockholms län
Sollentuna kommun
Telefon: +46 8-626 28 00
VAT nummer: SE5561811877